PMCS can help protect your property by installing security lighting.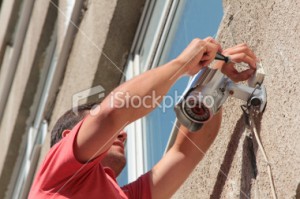 We can provide security lighting for you property or grounds. This can be anything from a simple external light with a switch to multiple interlinked lights and PIR sensors
We would be happy to come and offer advice as to the best way to provide lighting to your property.
We work in strict accordance with guidelines from the Institute of Electrical Engineers (IEE) and the latest BS7671 Wiring Regulations.